Will climate change effect metal supply?
While metal demand opportunities from decarbonisation have captured investor's attention over the last year, the extreme weather observed globally in recent weeks highlights the growing influence that climate change itself is likely to have on metal markets. A warming climate is associated with more severe and frequent weather conditions, and therefore heightened risks for supply disruption, but also threats to economic growth and demand.
Recent Wild Weather
Multiple locations globally have experienced extreme and variable weather conditions in recent weeks. Flooding ravaged towns in Germany and Belgium after record rainfall.  Aurubis declared force majeure at its Stolberg plant, which produces ~60 ktpa of copper products. Lead recycler Berzelius was forced to halt operations at its ~150 ktpa Stolberg plant. A years' worth of rain fell in three days in Zhengzhou, the capital of Henan province and a major Chinese industrial hub.  Over 400ktpa of aluminium smelting capacity halted as a result according to CRU, while downstream operating rates also fell. Conversely, metal producers in Yunnan Province in China have experienced waves of power rationing since May as limited rainfall impacts hydropower generation. The US and Canada have also seen extreme heatwaves in recent weeks.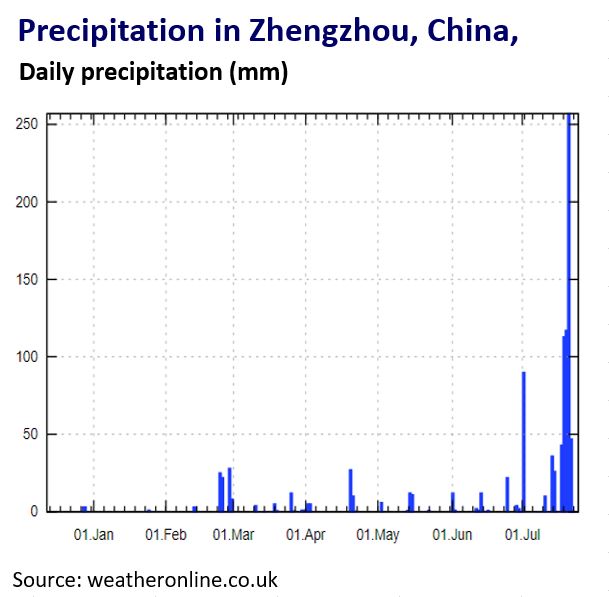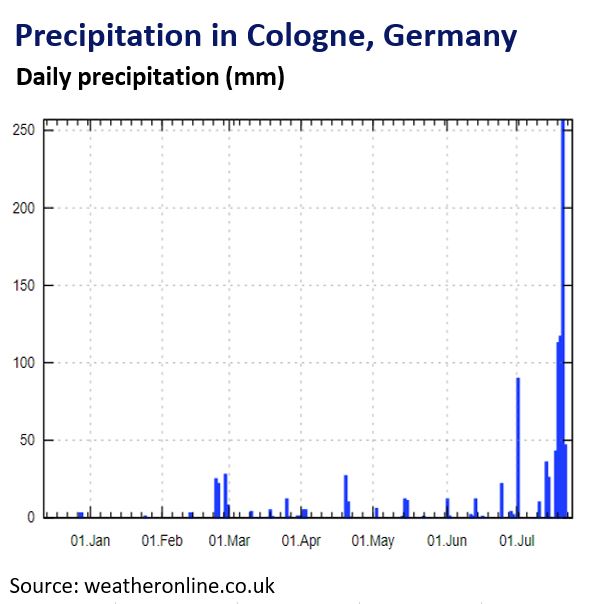 Market Impact
The impact of drought and power curbs in China is bullish for metals as affected producers are forced to curb output. The net impact of heavy flooding in Europe and China is not yet clear, with flooding not discriminating between producers and industrial consumers. However, the metals needed to rebuild flood-affected areas and bolster flood defences in the longer term may offset any short-term demand disruption and hit to economic activity.
Climate Considerations
Recent disruption highlights longer-term climate risks. Prolonged rain and heat waves result from unusual fluctuations in the jet stream; earth's fast-flowing, meandering, air currents. Extreme weather conditions are an expected result of global warming. Researchers estimate that for every degree of warming, the earth's atmosphere can hold 7% more water. A hotter climate will make a slower summer jet stream more common allowing weather systems to remain geographically static for extended periods of time. Scientists argue that a long-term shift in the jet streams towards the earth's poles has also exacerbated multi-year droughts in Chile and Australia.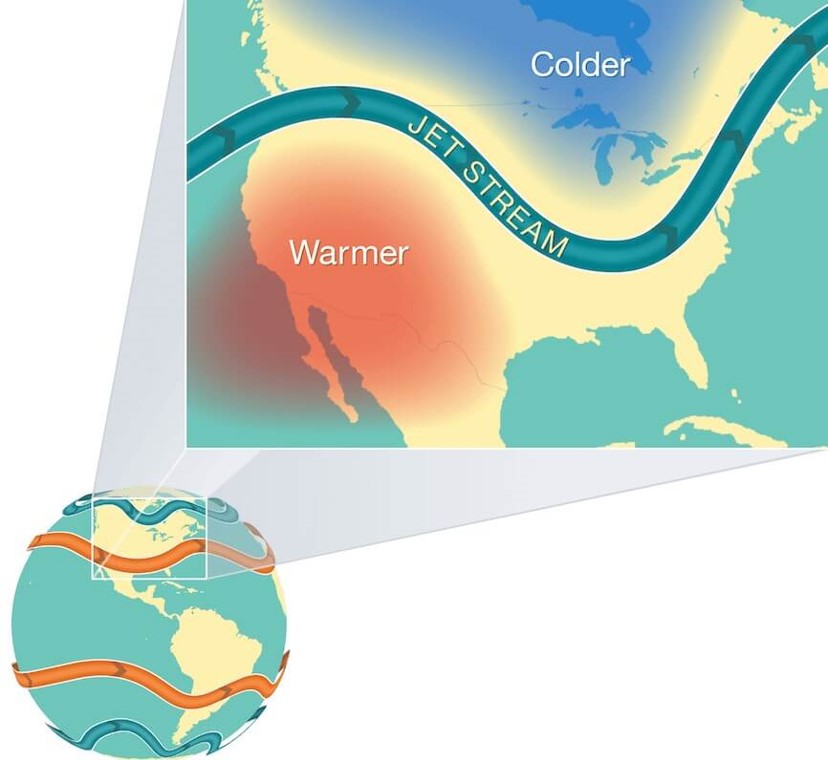 Long-Term Implications for Metals
A warming climate will cause more frequent issues for producers. Copper producer Antofagasta warned water scarcity in Chile could hit future copper output, though it hopes to meet guidance of 733-760 kt of copper this year. The company is building a desalination plant as a contingency, but it will be interesting to see if wider use of this energy-intensive solution comes under scrutiny at a time where producers are under rising pressure to curb energy use. An extended wet season in Southeast Asia impacted mine production of nickel and tin more than seasonal norms. A hotter climate should also result in warmer summers and colder winters, exacerbating seasonal supply constraints and demand trends such as lead-acid car battery replacement.
Outlook
A warming climate risks exacting a heavy toll on the global economy, even as world leaders bolster decarbonisation commitments. A worst-case outcome may see metals demand hit through reduced economic activity, but metals would likely be less exposed than other risk assets like equities because of climate-related supply-side constraints.