what does the stalling economy mean?
Stalling growth in China's economy and the rampant spread of the Covid-19 Delta variant across Southeast Asia threatens the base metals outlook. While at face value China's RRR cut could boost risk assets through increased bank lending, it signals China's policymakers are concerned about slowing domestic growth amid tighter liquidity conditions. Extended virus restrictions in Southeast Asia will weigh on the region's economic rebound and metal demand. However, regional disruption to output and trade of nickel and tin could bolster prices versus the rest of the base metals.
Positive Initial Reaction to China RRR cut
Last week China announced a 50 basis point cut to its Reserve Requirement Rate (RRR) for all banks from 15th July. The move is intended to boost lending liquidity to support the real economy and help businesses deal with high commodity prices. UBS estimates the move will release ¥1 tn ($154 bn) in long-term liquidity into the economy. Markets generally reacted positively to the news as a sign of slower monetary tightening efforts. Officials also claimed high producer price inflation is temporary and under control amid early success in taming surging commodity prices.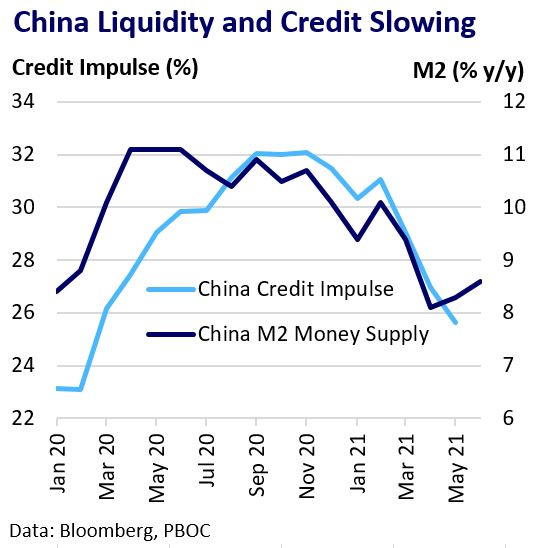 Longer-Term Implications of Cut Less Positive
However, the PBOC stressed that the RRR cut does not reflect a change in monetary policy, which remains on a tightening path as China looks to tame excessive credit and stave off risks to financial stability. That China opted for this rate cut at all raises fresh concerns about the sustainability of the country's economic rebound. Weaker manufacturing and services sector growth observed in June highlights China's challenge in tightening monetary policy while sustaining economic growth.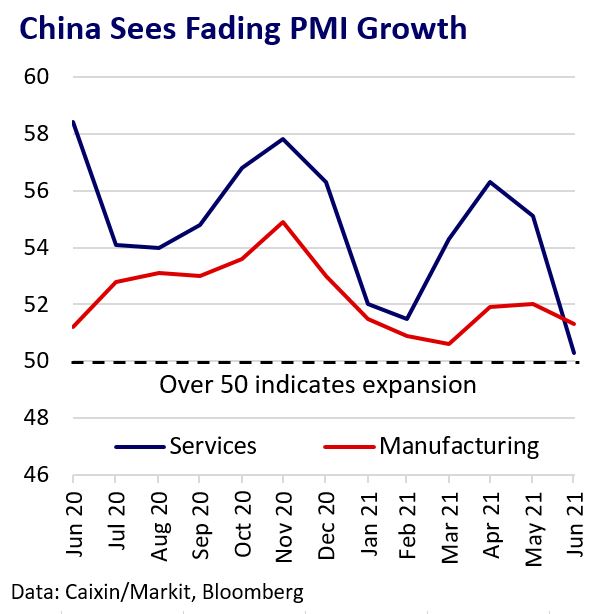 Southeast Asia Virus Surge Drives Risk Aversion
While the more infectious Covid-19 Delta variant is on the rise in many countries globally, the spread in poorly vaccinated countries in Southeast Asia is currently in the spotlight. The IMF forecasts the Asia region could grow 7.6% this year, but virus restrictions in Indonesia, Malaysia, the Philippines, and others will likely weigh on the economic recovery. Concern about the spread of the Delta-variant, also taking hold in Africa, has supported a US dollar rebound and pushed global bond yields lower amid demand for safe-haven assets.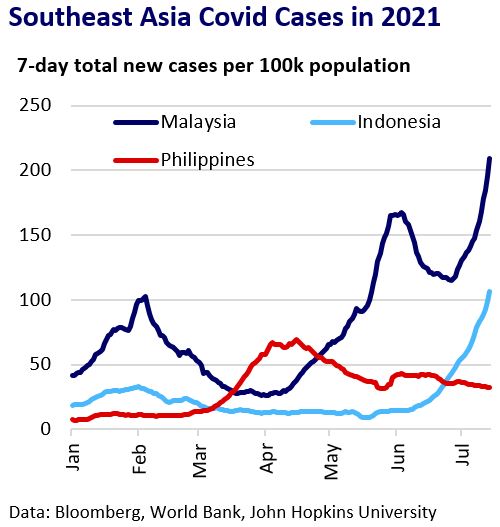 Covid Surge Poses Risks To Metal Supply
The Delta variant spread shows the pandemic is far from over. This could weigh on both physical and financial demand for metals. Poorly vaccinated countries including key metal producers will bear the brunt as top consumers like the US, Europe recover. Of global mine output, Southeast Asia represents 39% for tin and 42% for nickel, largely in Indonesia and the Philippines. Indonesia is also a major refiner of both metals while MSC in Malaysia is a top tin smelter. Supply disruption in the region could support prices for both metals.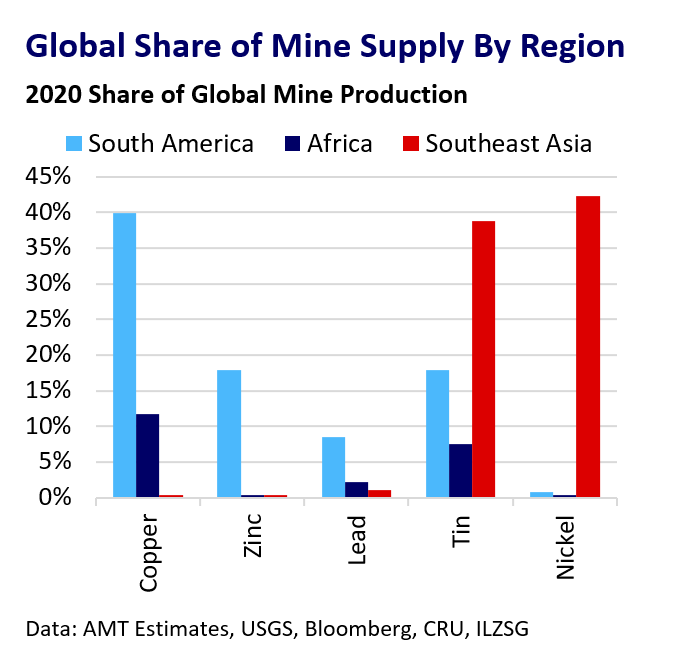 Outlook
China's RRR cut and the Delta variant surge are both negative for the metal price outlook because they underline the fragility of Asia's metal demand and drive investor demand for the dollar.  The recovery in Europe and the US economic rebound may act as a counterbalance, although Fed monetary policy uncertainty is also a key risk factor. Nickel and tin may find price support, with both particularly exposed to heightened risks of supply disruption in Indonesia, Malaysia, and the Philippines.